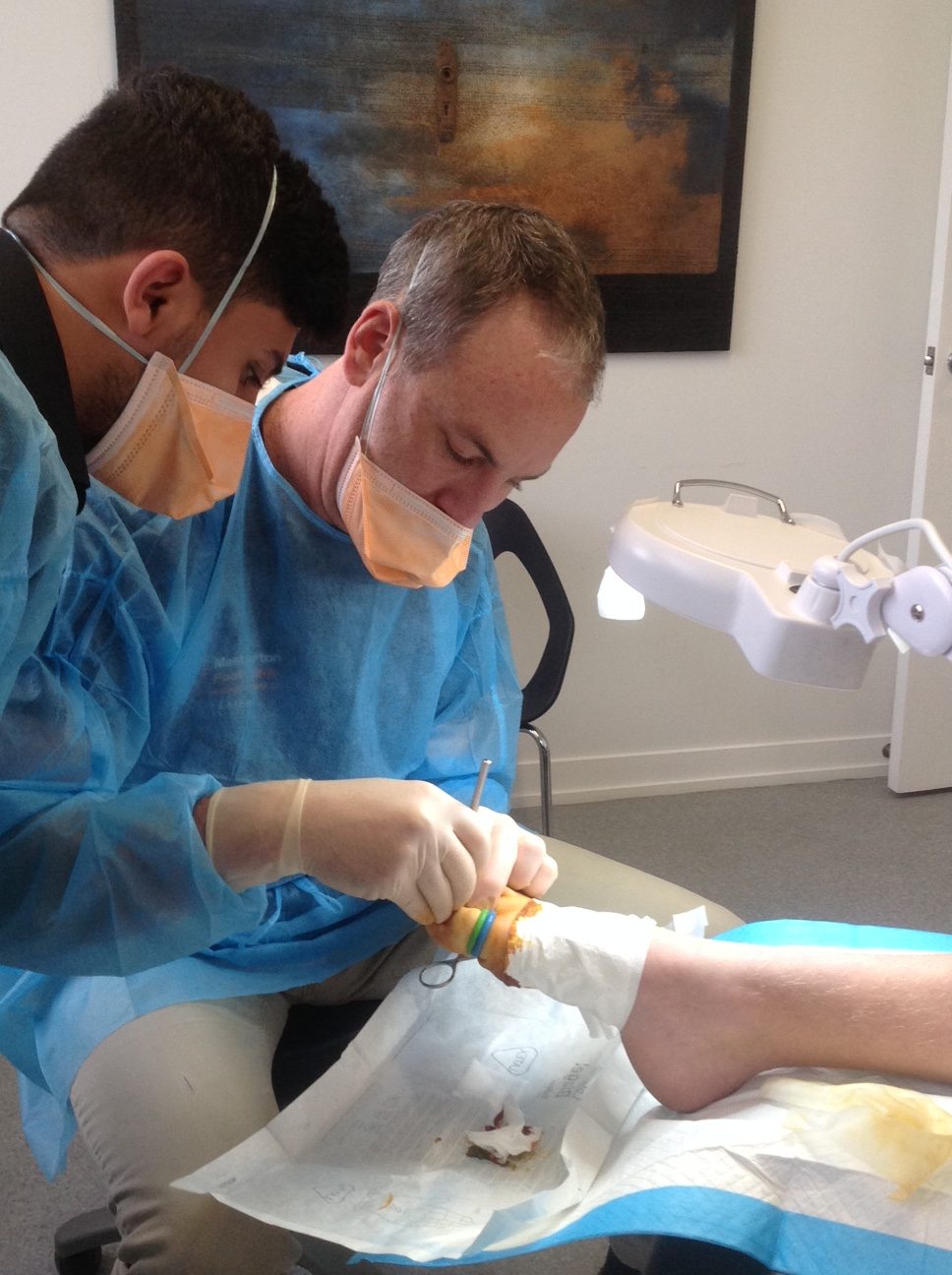 18 Aug

Helping Teach The Next Generation Of Podiatrists

We were watching a healthcare talk on TedTalks recently where the speaker shared about the
"

obligation we have, as healthcare professionals, to share our knowledge, for the benefit of those around us

."
Interesting, isn't it? We couldn't agree more – and it got us thinking that every day we already impart our knowledge and experience onto our patients that come to us looking for a solution to their foot pain or problem. We share our knowledge about why they're in pain, what has caused it, how to help them recover, and how to prevent their problem in the future.
It's not just patients that we share our knowledge with, either. One of our favourite parts of the year is when we get final year podiatry students come to us for their placements. Simply put, they come in, they learn from watching us, they help out where it is safe for them to do so, and they start putting those years of theory into real-world practice. Carefully supervised – of course. 
The beauty of sharing knowledge is that it's not just the students that benefit – but we also learn so much from teaching them, we have a fresh energy and new ideas bouncing around the clinic, and we get challenged by their interesting questions. 
Here's one of our latest students, Medo, observing an ingrown toenail surgery procedure, and another student, Bong, doing some achilles taping after shockwave treatment.