Reduce pain and repair muscular and sporting injuries without medications or surgery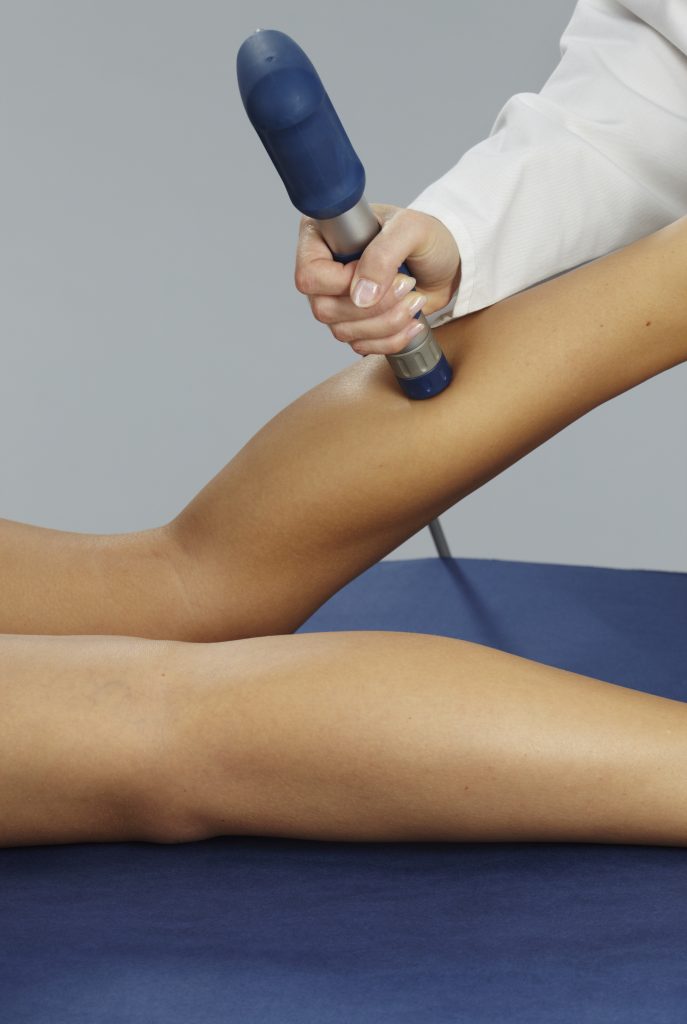 We're proud to be the first to introduce Radial Pressure Wave (RPW) treatment to the Wairarapa. It is part of our commitment to strive to constantly improve and enhance the lives of our patients.
If you're suffering from a painful injury, whether you've had it for days or years, then Radial Pressure Wave treatment is for you. This is often referred to as shockwave. It is clinically proven and works to:
Decrease pain

Reduce inflammation

Facilitate the body's healing and repair process in new injuries

Reboot the healing process in longstanding conditions or injuries

Encourage the formation of new blood vessels

Stimulate the regeneration of tendons

Reduce muscle spasticity

Disintegrate tendon calcifications
It does this by generating acoustic pressure waves into the specific (injured) area of the body via a handpiece, where it begins to take effect. For the technical description of how RPW produces these effects, as well as the studies, please scroll down to the bottom of the page.
What Can Radial Pressure Wave Treatment (RPW) Help With?
While RPW treatment is often described as the superior solution for sporting injuries, it's also fantastic for overuse injuries that can occur from repetitive daily activities. Examples include:
Plantar fasciitis

Heel spurs

Achilles tendinopathy

Patellar tendon

Other tendinopathies

Shin splints

Bursitis

Calf injuries

Hamstrings

Trigger points

Hip pain

Bone repairs

Calcifications
We love RPW because it means:
No need for injections

No medications

Non-invasive

Non-surgical

Reduces pain and improves healing

Relatively short treatment time per session

Stimulates the body's own processes to improve healing and repair
Can RPW Help You?
The first step is to get assessed and diagnosed by one of our experienced Podiatrists here at Masterton Foot Clinic. Based on your history and symptoms, we'll be able to determine whether RPW is likely to help your injury and if so, we'll get you started!
Additionally, we'll often strap the foot after each shockwave therapy session to maximise the healing and repair benefits.

Does It Hurt?
Some patients experience mild tenderness with the shockwave, while others experience no pain at all. When discomfort or tenderness is felt, it is usually associated with the level of damage or injury already present.
Don't worry – because we're able to control the settings and intensity of the pulses, we can adjust accordingly if we need to.
Can Anyone Have RPW / Shockwave?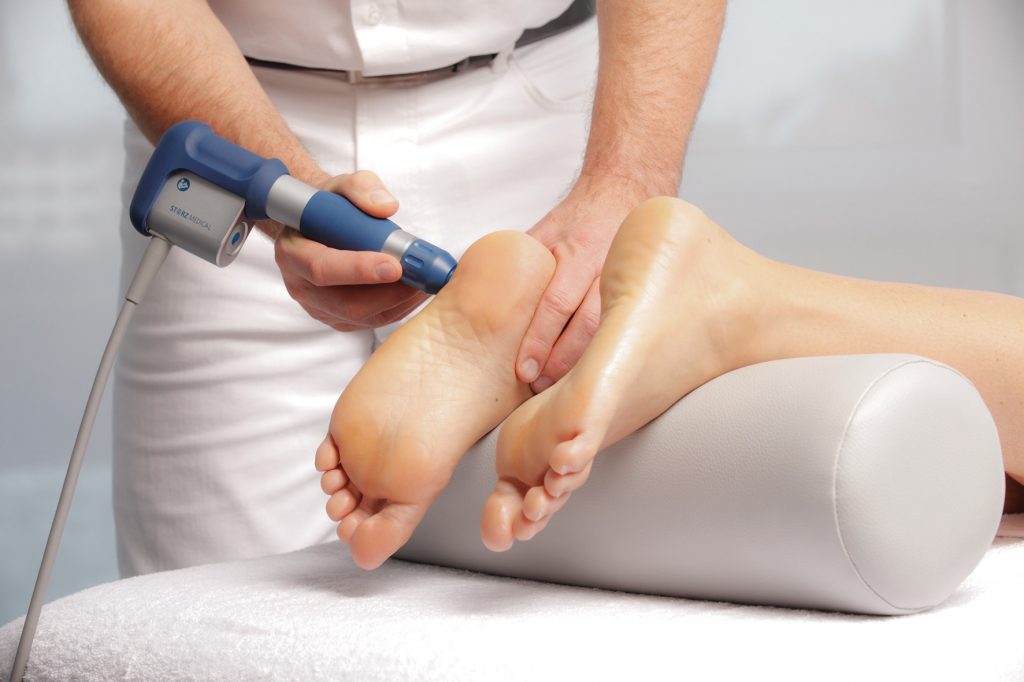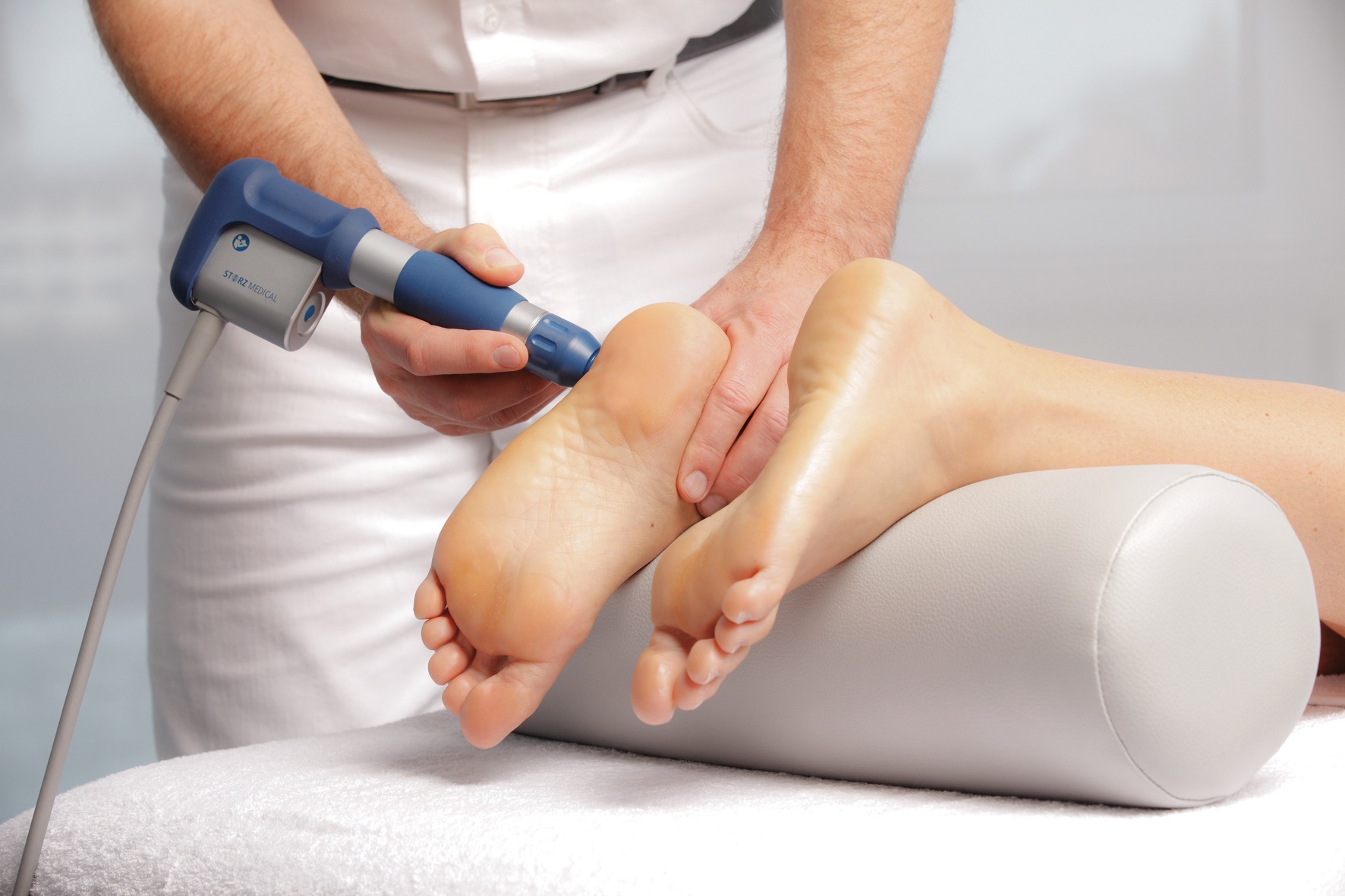 While the majority of patients that come in and see us can have shockwave treatment without any issues, we cannot administer it if you are pregnant or have:
Haemophilia or other blood clotting disorders

Acute inflammation

Disturbed sensory and nervous function, eg. Diabetes

Had a corticosteroid injection in the target site in the last six weeks

Any malignancies

Prostheses or implants
Don't worry – we'll chat through your options if you have any of the above during your consultation. 
Let's Get Technical
Technically speaking, compressed air drives a projectile inside the handpiece of the Chattanooga RPW Shockwave machine to a shock transmitter. Due to the speed and weight of the projectile, kinetic energy is generated which is converts into acoustic energy. These are the pulses that are felt and transmitted into the area being treated beneath the handpiece. The acoustic waves reach 5-6cm in depth and stimulate the body's intrinsic healing mechanism and metabolic activity.
Shockwave has proven its effectiveness over many clinical studies, including randomised controlled trials (RCT). You can see a summary of the clinical studies here.
Pricing
$59 for a session of shockwave (excludes consultation fee, products or strapping) 
Have Questions?
We'd love to help you find all of the answers you need. You can give us a call on 06 3704057 or book online here.