Save your ankles from sprains once and for all with the EXO-L Ankle Sprain Prevention Brace, exclusive to Masterton Foot Clinic.
We're on a mission to make ankle sprains a problem of the past – and now, we've got the best device on the market to make it a reality. 
Why? Year after year, we saw you battling with pain, limping at work, sitting out sporting seasons, missing out on family time, and having your health and fitness goals blocked by ankle sprains. So when the opportunity came to help you do something about it – in an innovative and effective way – we couldn't pass it up.
Whether your ankle tends to occasionally roll and lead to a fall, you have regular recurring sprains, you have hypermobile ankles or ankle instability, or the activities or sports you're involved with place you at a higher risk of sprains – the EXO-L ankle sprain prevention brace is your perfect match, because it's designed to be.
Proven to prevent ankle sprains
There aren't a lot of medical devices that can make this claim, but this is one of them. The EXO-L is proven to prevent ankle sprains while maintaining a sleek, slim and intuitive design. 
For many, this means they may even prevent the need for ankle surgery, as the brace acts as an added external ligament, keeping the ankle in favourable positions for support and recovery while preventing further damage.
Custom-designed for your ankle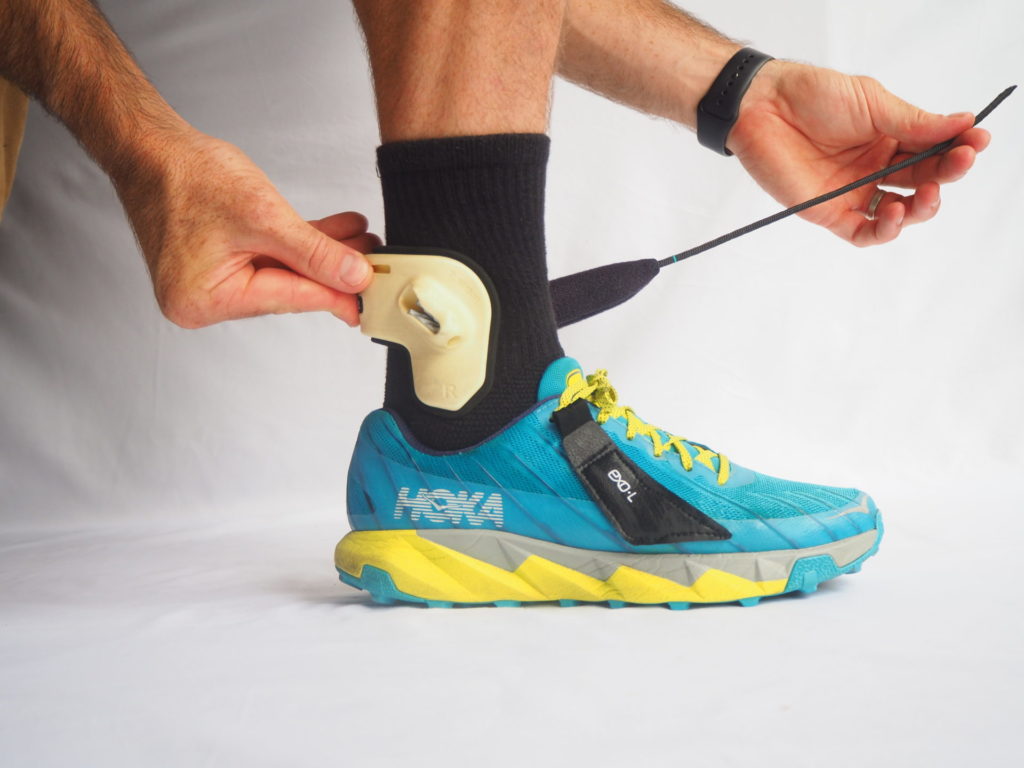 You already know we're not fans of any guesswork when it comes to your care. Just like the tests we perform to confirm you definitely have a fungal nail infection before starting your Lunula laser treatment, with the brace, we first carry out a careful and comprehensive assessment of your foot and ankle. Next, we 3D scan your foot and ankle. This means that the brace is made to fit and function perfectly for your ankle. This is not a one-size-fits-all device where you *hope* the fit is right while making guesses about your size.
 As things change with your foot, ankle, or the activity you're doing, the brace can too. The straps are able to be tensioned for different levels of support depending on your activity.
No bulk, all function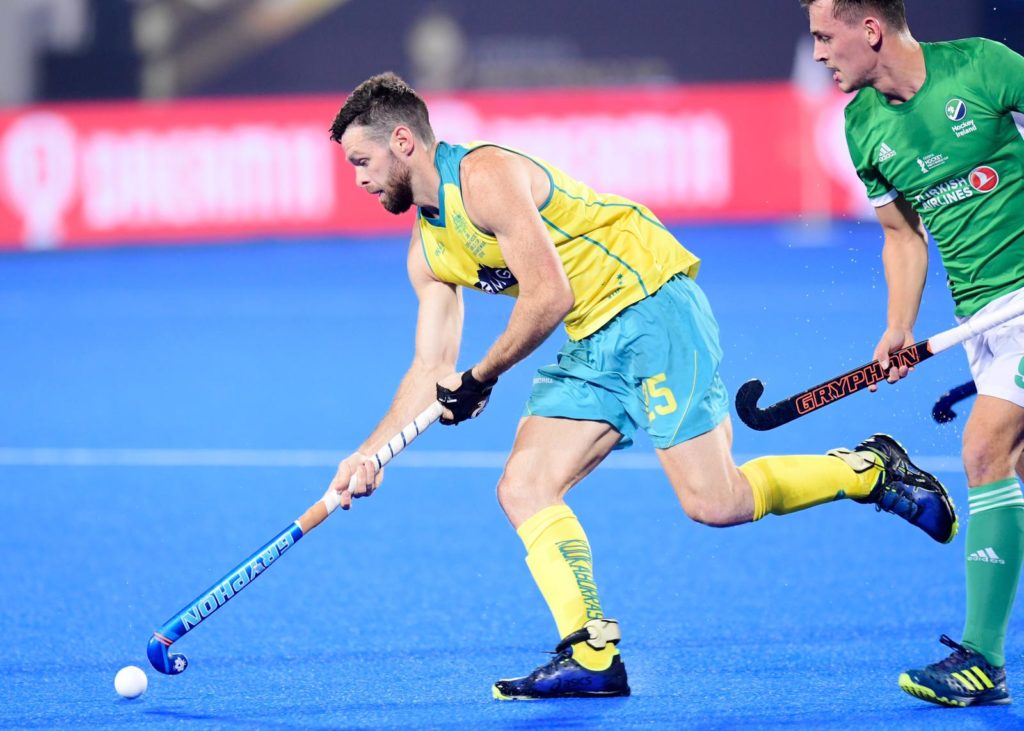 We know you don't like bulky, clunky and rigid devices that make wearing shoes, socks and clothing difficult, any more than we do. This is one of the reasons we love this device and its innovation – it has a slim, smooth design that doesn't stick out or get in the way. It is also hard wearing and made to last. You can choose from 11 colours for your brace and have your name printed on it – or that of your sports team. You choose!
Works like a seat belt
Just like how a seat belt fits snugly around your body, giving you full, free movement until a sudden movement occurs and it kicks in to protect you from harm – the EXO-L anti-sprain brace does the same.
The moment you're about to roll your ankle and painfully overstretch your ankle ligaments, which would cause a sprain, the brace kicks in. As it does, it cradles the ankle, stops it from moving outside of the 'safe' zone, and offers full support and control to prevent ankle damage and pain.
Widely used worldwide
After learning about the brace and its success in helping patients around the world, we're proud to be the first to bring it home to the Wairarapa, obtaining exclusive rights to it here. Each brace has a world of experience behind it – literally. Your scans are carried out here at our clinic in Masterton, sent for design in Holland, printed in Australia, and arrive back with us where it is hand-finished and fitted approximately four weeks later.
Keeping you safe at school and work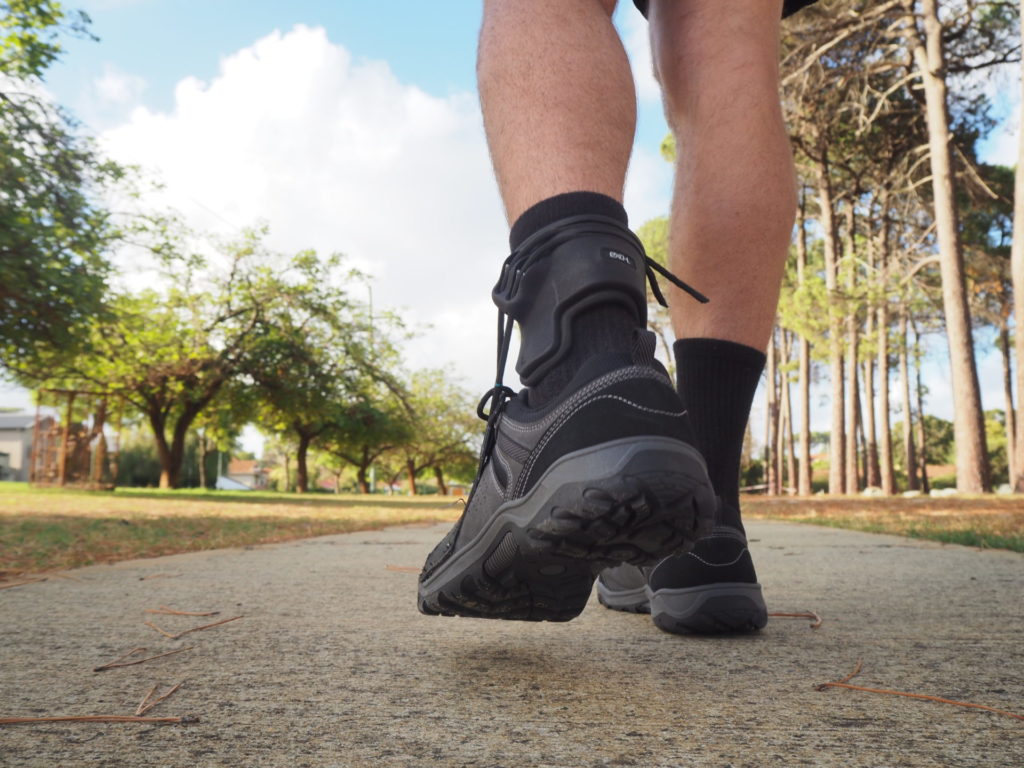 The brace isn't just for adults participating in sports – it is widely used to support children who are on their feet all day during and after school, retail workers, tradies, nurses and a range of professions that spend long days on their feet, those occupations that move over uneven ground like building sites – even us podiatrists here in the clinic. 
If you're battling problems with your ankles, we highly recommend having a chat with our podiatry team so see if the EXO-L brace can help you.
Get your EXO-L brace today
Getting your EXO-L ankle sprain prevention brace starts with an appointment with our podiatrists to make sure that the brace is right for you and can achieve the goals you want. Book yours by clicking here or calling us on 06 370 4057
FAQs
Have you got any videos showing how the EXO-L brace works??
Absolutely! Aside from being our website, here is a video about Hockey World Champ Trent Mitton Showing The EXO-L Brace that he uses to help him prevent ankle sprains after wondering if his career would be over.
We also have the EXO-UP Brace For Foot Drop video – this is the EXO-L braces sister brace, the EXO-UP, which is a simple and effective solution to foot drop.
How is the EXO-L brace custom-made?
In order to make the brace, we take a 3D scan of your foot and ankle to ensure a perfect fit. We pair this with a careful and comprehensive assessment of your foot and ankle, and this information is translated and collated by your podiatrist to create a unique prescription, which is then sent overseas so that your custom brace can be designed and manufactured. The final EXO-L brace is a very precise and accurate device that is made for your ankles alone.
Who is the EXO-L suitable for?
The EXO-L brace is designed for both adults and children that have suffered multiple ankle sprains (and so are likely to keep sustaining them), those with chronic ankle instability, those with foot or ankle weakness that makes them prone to sprains, those that feel unsteady or unstable on their feet and are worried about rolling their ankles and falling. 
How can the EXO-L be so slim when other braces are so large?
It's all down to its fit-for-purpose design paired with some excellent innovation. Traditional braces try to limit and restrict movement in general, and so have "all the walls up" – literally and figuratively – to limit the side-to-side ankle movement (and other planes of movement too). The EXO-L brace doesn't seek to limit movement – in fact it lets your ankle move naturally and freely – until the moment that it's about to sprain, which is detected and accounted for during your assessment before the brace is made. This very specific and targeted function is why this brace can be so slimline – and with the brace being proven to prevent ankle sprains, it works.
How often should I be wearing the brace?
This is something you'll discuss with your podiatrist because it will be unique to you. If you're like Trent Mitton and play a sport, whether that's casually or professionally, and find that your ankle instability or ankle sprains occur during the fast-paced accelerations, decelerations and changes in direction during the game, then you'll be advised to wear your brace when you're playing sports or training.  If going for a gentle walk causes you to feel uneasy or unstable, then we may advise you to wear your brace when going on these walks and through the day. Any time you're wearing your brace, you eliminate your risk of ankle sprains, so wear it when you're at risk.
What kind of shoes should I be wearing the brace with?
The brace works together with your shoes by attaching to special patches on them, so you want to select supportive shoes that you will wear most during the activity that puts you at risk of ankle sprains – like good sports shoes or walking shoes.
I didn't wear my brace and sprained my ankle. Should I keep wearing my brace now or leave it off to recover?
Keep wearing your brace, and take the right precautions to help care for and rehabilitate your ankle. Wearing your brace through your recovery will help reduce the likelihood of another immediate sprain, which could significantly set back your recovery and lead to greater damage to your ankle ligaments. See your podiatrist if you need help with effectively rehabilitating your ankle. 
How quickly do I get my brace?
It takes approximately three weeks to receive your brace. This allows for the design phase to occur in Holland, then for it to be printed in Australia, and shipped to our clinic.
Does the brace come in a colour other than black?
Yes, while both black and white colours are the standard options, you can choose to personalise your brace for a small fee.
I don't play a lot of sports, is the EXO-L still right for me?
If you have ankle weakness or instability, then absolutely. You don't need to play sports to suffer from weak ankles or sprains – and you don't need to play sports to benefit from the effects of the EXO-L. Many people use their brace to simply support themselves through everyday life.
I have weak ankles with foot drop, is the EXO-L right for me?
The EXO-L is designed to prevent ankle sprains – but the EXO-UP is absolutely designed for foot drop and can definitely help.
Is the EXO-L brace covered by health insurance?
This depends on your level of cover, so we recommend checking with your provider. Query them as to whether they cover 'orthotics'.
Is the EXO-L brace covered by ACC?
We do have some EXO-L braces covered by ACC, but this is at their discretion. If ACC deems you and your injury eligible, then you may be covered. This is something you will need to discuss with one of our podiatrists and we will need to fill in the required paperwork to apply.