09 Dec

Masterton Kid's School Holiday Activities 2020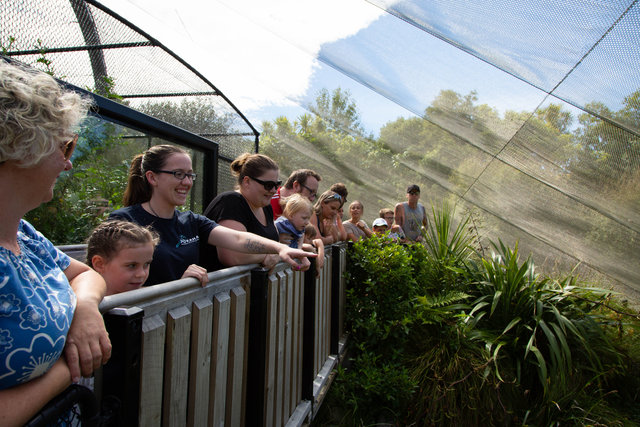 We know we're podiatrists – but we're also parents too! With our Senior Podiatrist and Director, Adam, recently welcoming his third bundle of joy into the world, we thought we'd lock in school holiday activities that ditch the screen time, and increase physical activity and family time for the little ones! We came up with a good list, and we thought we'd share them with you too.
1. Pukaha National Wildlife Centre 
If you've never been before, this is a wonderland of native wildlife and incredible bush walks. While there, you can visit Manukura the white kiwi – the only one of her beautiful kind in captivity, enter the free-flight aviary and watch the native birds soaring around you, and even feed the eels if the kids (and you!) are feeling brave. This on our list – and you can find out more here: https://pukaha.org.nz/ 
2. Donnelly's Flat Loop Walk
This is in the Mt Holdsworth area and is our favourite spot to take the kids. It's an easy and fun 1.5 hour return trip – and you can have a picnic and swim at the Donnelly's flat. Find more info here: https://www.doc.govt.nz/parks-and-recreation/places-to-go/wellington-kapiti/places/tararua-forest-park/things-to-do/tracks/donnelly-flat-loop-walk/
3. Bush Walks
There are SO many great bushwalks in the Wairarapa area, we plan on showing our kids pictures of native trees, flowers and insects they could see on the bushwalk, so they can take the time to look and really appreciate our beautiful landscape! As for where to go, we love this list on the DOC website https://www.doc.govt.nz/parks-and-recreation/things-to-do/walking-and-tramping/family-friendly-walks-and-tramps/wairarapa 
4. Rewanui Bush Park
Following on from bushwalks, this park is another fantastic outdoor resource right on our doorstep! This one is great for picnics, frisbees and great family time (and photos to give the grandparents!). You'll find all the information you need to know here: http://www.gw.govt.nz/assets/WRS/Biodiversity/34-Rewanui-Bush-Park.pdf 
5. The Alpaca Place
Cute, fuzzy and furry animals with a 1.5 hour guided tour and petting? This one is right up our alley (or should we say, our kids alley!). More than hanging with the alpacas, kids will also get to learn more about these animals and their arrival to NZ. And all right here in Masterton! Learn more here: https://wairarapanz.com/see-and-do/alpaca-place
6. Queen Elizabeth Park
Spend the afternoon at Queen Elizabeth Park riding the miniature train, feeding the ducks, playing in the fields, climbing on the playground, playing a round of mini-golf and walking the promenade. Then pop to Henley Lake with its 43 hectares of wetlands and native plantings and many species of birds. See how many different ones you can find around the wetlands!
7. Castlepoint
Always a goodie with its beautiful beaches, incredible scenery and walks. See if the kids (and you!) can spot the rare Castlepoint daisy (Brachyglottis compactus) that grows only on the crumbled limestone of the reef and Castle Rock. Info on how to get there can be found on the DOC website https://www.doc.govt.nz/parks-and-recreation/places-to-go/wairarapa/places/castlepoint-scenic-reserve 
But don't let pain hold you back this summer…
Being able to enjoy these activities and family time means not having pains and niggles holding you back! If you or your little ones are experiencing any problems with your feet or legs, we'd love to help! You can book your appointment online here or call us on 06 370 4057